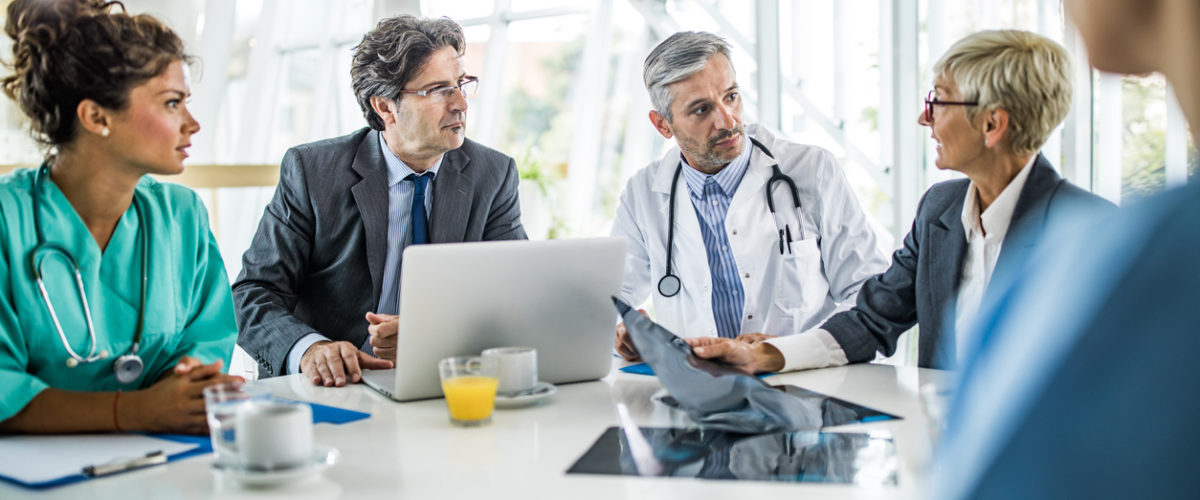 Medical Practice Management
When discussing medical practice operations, patient satisfaction isn't the only aspect of your practice dependent on strong links between the office and your patients.
Your first and best opportunities to give patients a positive impression of your medical practice occur when they call by phone or enter your office in person. Knocking customer service out of the park with that first phone interaction is key. In fact, making the most of these pivotal points of contact is essential to your bottom line as well. The process for improving collection begins with telephone management and throughout each step in the revenue cycle.
Avoid automation woes
Many medical practices use automated phone systems in their practice. If you can operate without an automated phone system, wonderful, but depending on the size of the practice, having a person answer the phone at all times may not be feasible.
Designed thoughtfully, automated phone-answering systems may create efficiencies, such as by connecting patients who wish to make an appointment directly with the person in charge balances or learn what their financial responsibility will be at their next visit.
However, I suggest that a human being should always available by pressing zero and not force patients to go around in circles serval times. There's nothing more frustrating than when you press zero for the operator and get a recording to press four to speak to a representative and then get someone's voice mail – that is bad customer service.
Instruct staff to always smile when answering
Staff who do answer phones should always be pleasant. It seems obvious, but you're much less likely to get patients to abide by your financial policies when the first thing they hear on the other end of the phone line is "hold please."
Pro tip: For a warm greeting, teach the person answering the phone to smile while talking. Even consider placing a mirror by the phone as a reminder – and point out that it could be the boss calling at any time!
You must also hold staff accountable for taking accurate messages – Their error rate should be 2% or lower.
Also, telephone receptionists should be dedicated to the phones; they should not check patients in and out at the same time. Not only is it rude for a staffer to ignore someone standing at the front desk to answer the phone, but it makes it that much easier for the patient to slip out the door without paying.
Instead, allow staff who greet patients to focus on checking patients' insurance cards and verifying their demographic information – this is much more difficult for stall who are distracted by answering phones.
Reminder: Incorrect demographic information is one of the top reasons for denials.
Conduct a telephone survey
Pro tip: Make sure that you have the best phone coverage when you need it most. For example, if you have a part-time employee who works from 8 a.m. to 1 p.m., but your highest call volume is from 2 p.m. to 4 p.m., make staffing adjustments to accommodate the high volume of calls.
A great way to analyze how your staff process calls is to conduct a telephone survey. Your telephone system or phone company may offer such reporting tools. Some phone companies will conduct one annual phone survey at no charge – and provide a written report of activity occurring in one-hour intervals. This is a good starting point, but practices should aim to get more specific information. Track 15-minute intervals, if possible.
You can also log phone calls manually. To do so, first ask every employee who answers incoming calls to keep a log for two weeks (i.e., all employees must log calls during the same two-week period).
Tell them to keep a simple grid by their desks with the types of calls (e.g., processed, messaged, transferred, etc.) listed down the left-hand column and half-hour time intervals listed across the top – and to track calls by making tick marks in the correct boxes as they come in. Next, manually compile the results by category on a master spreadsheet.
Enhance phone efficiency
This data will give you a clear idea of your staffing needs and a frame work for understanding where customer service can be improved. They will also provide baseline data as you work to improve the management of your call volume by efficiently directing callers to people who can immediately address their needs.
The following are examples of worthy goals
Increase the number of processed calls from 54% to 82%
Decrease the number of messaged calls from 41% to 15%
Decrease the number of transferred calls from 5% to 3%
Depending on the size and type of your practice, you could see positive effects from minor changes in as little as three months. However, more drastic changes could take six months to a year to reach their full effect.