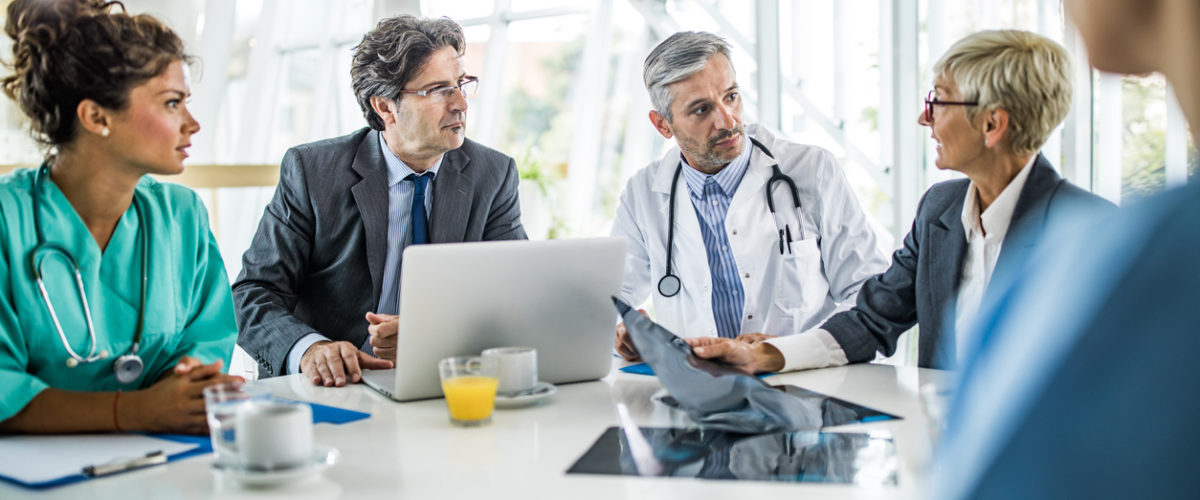 Medical Practice Management
The COVID-19 outbreak has had a crippling effect on the global economy.
This is clearly uncharted territory. As millions around the globe do their best to minimize their exposure to the virus, physician practices and their managing partners face an uncertain and stressful future.
We are all faced with faltering demand for our business services, anxious employees, health safety risks and a lack of clarity regarding what the future holds. We must all be well prepared for a global economic slowdown. It's always better to be over prepared, especially in this unprecedented time in our world today. Here are seven steps to consider to help your practice navigate these uncertain times.
Develop Financial Scenarios
Create best, worst and most likely financial scenarios for your practice. Consider these questions:
How much do you estimate revenue will change over the short and long run?
Which costs are variable vs. fixed?
How long will it take for you to run out of cash and medical supplies?
Is there extra cushion to draw from on your line of credit?
Projecting financial statements for the next few months may require some guesswork, but the exercise may uncover areas that require immediate attention. For example, you may find an opportunity to reduce your costs by canceling, say, a subscription or downgrading a service.
Scrutinize Your Cost Structure
It's important to dedicate additional time to combing through every line item of your financial statements for costs to remove. As a general rule of thumb, if an expense doesn't directly contribute to generating revenue, consider removing it. Also look for ways to lower your costs. For example, if you've not switched insurance companies recently, now may be the time to seek an alternative, lower-cost provider.
Reach Out to Lenders, Landlords and Creditors
As the effects of the economic slowdown take hold, many business owners worry that they'll default on a loan, face an eviction or be sued for unpaid debts. The federal government and many individual states have already taken steps to stop evictions. How far such government remedies extend and for how long remain unknown.
If your practice is unable to make a payment on a loan, mortgage or unsecured debt, be proactive and reach out to share your situation. You may find those you owe money to are receptive to amending the terms of your arrangement in these challenging times.
Reconnect with Key Patients
Reach out to your patients and remind them that you are adhering to social distancing in your exam room, complying with all COVID-19 orders, and that your office is still open for business. This provides an opportunity to engender long-term patient loyalty and goodwill. Depending on your practice's financial health, you may be able to offer support, including providing discounts on future medial services or extending payment terms.
These conversations will also provide information to improve the accuracy of your financial projections. And you'll open the line of communication in case circumstances deteriorate further.
Communicate Regularly with Employees
It's human nature to struggle with uncertainty. Make communicating with employees a priority — even if you have no news to share.
Employees need to know you understand their concerns. They must also believe you have their best interests at heart. If you anticipate laying off staff or cutting their hours and know of other physician practices that are in a hiring mode, share that information with employees. When normal operations resume, former employees may return if they remember your willingness to help them in times of crisis.
Revisit Your Staffing Model
Ideally, small practices would like to keep valued employees on the payroll as long as possible. But, for some practices, now might be the time to engage contractors instead of full-time employees. By doing so, you'll potentially lower your costs and increase your staffing model's flexibility.
Monitor Government Responses
Federal and state governments are working on various financial relief measures to help businesses during these trying times. In addition to following local and national news, reach out to your tax, human resources and legal advisors to let them know you're interested in gaining access to government aid when it becomes available. Also sign up for email communications from federal agencies, including the Small Business Administration (SBA) and the IRS, to make sure you learn of the programs as soon as they're available.
We're All in this Together
Now's the time to confront the reality of COVID-19 head on. That requires a collaborative effort with your patients, suppliers, employees, creditors and professional advisors. By working together to fortify your defenses, you'll be in a better position to protect your practice and ensure its survival during these unprecedented times