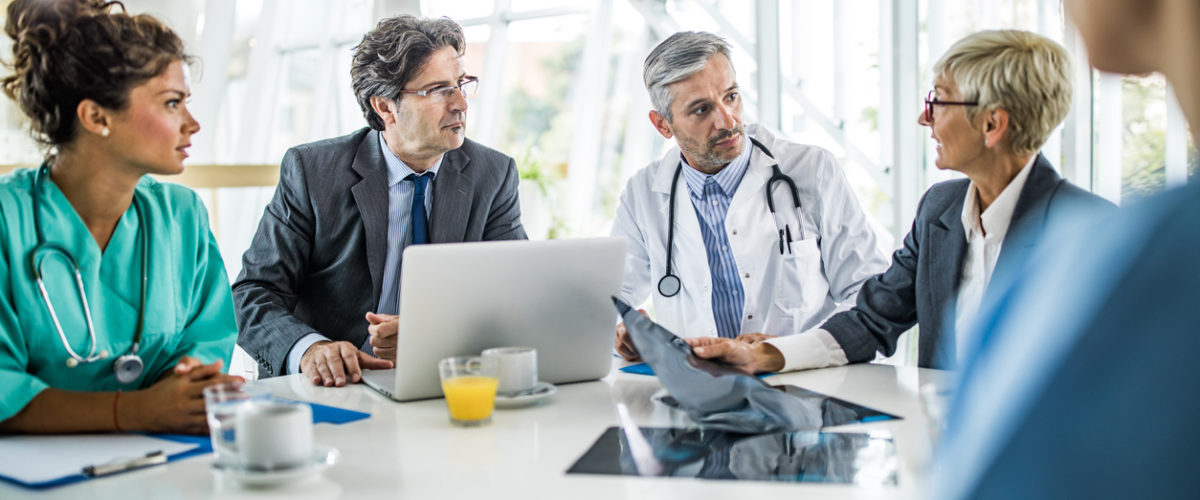 Medical Practice Management
Physician Practice Revenue Growth
Medical practices today are essentially operating in a new environment. Today there are significant pressures – and challenges – to increase physician practice revenue growth and at least maintain a bottom line profit. We all know (or should know by now) where these pressures are coming from. All told, these and market changes have forced medical practices to devise and undertake new initiatives in an effort to increase practice revenues. Practices that do not place emphasis on such new strategies and initiatives can expect to find themselves with declining revenues, profits, and physician compensation.
But so much for the pep talk. Let's look at some of the strategies and systems that a number of practices today are using with success in the battle to counter these challenges. It is important to keep in mind that the ability to implement any given strategy will vary for each practice. But no matter what size your medical practice, it is important to strategize right now to see and plan how these strategies can be implemented sooner than later.
Adding ancillary services
A practice should analyze the services that it is now referring out (i.e giving away) that it could keep in house as a source of new revenue. Examples of ancillary services that most medical practices could implement include lab, radiology (ex. X-Ray, mammography, echo testing, bone density testing, etc.). Any additional staffing as well as capital requirements needed to acquire the necessary assets would need to be projected and analyzed. This is one reason why practice mergers are so popular right now – the ability afford the cost of adding ancillary services.
Adding doctor/physician extenders
As a result of declining reimbursements, physicians are spending significant time on certain patient treatments that do not pay very well. From an efficiency viewpoint, they are spending time on patient care that could – and most times should – be rendered by a lower cost provider within the practice, i.e. an extender. By adding an extender a practice can increase its revenues simply by freeing up physician time to do other, more highly billable, clinical activities. For example, an extender could conduct certain post-operative visits, which usually are not reimbursed if treatment is within a designated global surgical period.
Extenders could also be used to add patient volume, especially in primary care practices. Many busy practices hire extenders in order to allow patients quick, convenient access to a healthcare provider for simple medical conditions. This strategy, then, adds value for the patients by way of shorter wait times for appointments, as well as leveraging the volume (i.e overall total number) of patients a practice can treat on a daily basis.
Adding locations
In many service areas, the "tentacles" of a medical practice must branch out to increase revenue. Practices have been very successful adding satellite locations in areas that are either underserved or need a more qualified (or higher quality) physician. For example, pick a fast growing service area and be the first one of your specialty to put an office there before your competition does. Adding additional offices in this way does require significant capital investment and you will need to address provider staffing issue. This is why a more practical tactic for this strategy may be to acquire or merge with an existing practice.
Adding services
Look to see if there are any "program services" that can be created and lead to additional revenues for the practice. This strategy can sometimes be coupled with the adding of ancillary revenues as discussed previously. I've seen a practice partner with a hospital to create a women's program. I've seen practices integrate cosmetic, emergent preventive medicine care, and  holistic services in to their office. And don't forget product sales, which is a very simple way to add revenues. The objective of this strategy is to increase patient volume as a result of these new service programs.
Get your house in order
In many –if not most – cases, opportunities abound for improvements in a practice's operations and physician productivity areas. And with improvements, so go revenue and profitability increases. For example, many practices have problems within their billing and collection activities, including receivables management. Charges do not get billed on a timely basis, collections at the time of service are inadequate, there is insufficient apparatus to detect incorrect payer reimbursement, and receivable follow up is unstructured or non existent. Any and all of these (and these are but a few examples) can lead to high receivables and low collections – in other words, lower revenues. The entire billing and collection process should be analyzed and evaluated to see if there are any improvements that can be made that could increase practice revenues.
Look at Coding
Practice managers and physicians should look closely at CPT coding patterns. First look at each physician's coding for evaluation and management services. Many doctors undercode these services and many more do not know how to bill for consultative visits. Look at all other coding issues related to your specific medical specialty. Are modifiers being applied correctly? Are surgical complications identified and billed correctly? Are all available CPT codes being billed? These are just a few examples.
Consider Productivity
Take a hard look at physician productivity. Compare it to work RVU benchmarks. Find ways to increase productivity, such as extending hours, working a full work week, and possibly changing how you are scheduling patients. Finally, commit to the engagement of process improvement. If you can only marginally affect expenses and/or revenues in your medical practice, then how is it possible to improve profitability? The answer: BECOME MORE EFFICIENT. Efficiency is the ability to do the same with less or more with the same and the only way to become more efficient is to engage in the science of process improvement. The more progressive medical practices are doing this right now and you should too!
Additional Resources for Physician Practice Revenue Growth